Determining The Cost Of Foundation Repair
Tools, Materials, Size & Complexity All Factor In Foundation Repair Pricing
While many foundation problems are similar, each one demands a customized solution to provide the best value and performance. At Omni Basement Systems, we take pride in making the costs for these repairs as clear and easy to understand as we possibly can.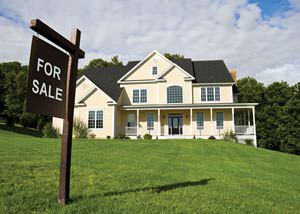 Foundation Repair Pays For Itself!
The decision to fix foundation problems permanently is an investment in your home that makes sense.
People are very hesitant to buy a home with a structural defect, and if they do, they certainly don't pay full price for it. Even if you negotiate a lower price with a home buyer, the bank may be hesitant to grant a mortgage on a house with a major structural problem.
To help you decide if our solution is right for you, we provide free foundation repair quotes. Each quote includes an on-site inspection, professional assessment of your foundation issue, and a detailed cost quote that we build with you for your home. To schedule your free quote, contact us by phone or e-mail today!
Foundation repair solutions vary in cost, depending on the type and severity of the problem and the tools, materials and time required to complete the work.
For example, the amount of excavation required to reach a damaged footing is one factor that can affect the cost of a foundation settlement repair.
Another cost factor is the depth that piers must be driven to reach competent strata when underpinning a settling foundation.
The good news about the repairs undertaken by Omni Basement Systems is that they are much less disruptive and much more economical than total foundation replacement.
What is your home worth in today's market? Not fixing your foundation costs you much more money than fixing it. It's simply an investment that makes sense!
Why Should I Fix My Foundation?
The Problem Will Get Worse: A foundation problem never gets better on its own. As it gets worse, the problem will cost more to fix.
Resale Value: Who wants to buy a house with a foundation problem? Nobody!
Appearance: Foundation problems often cause ugly cracks -- not only in the foundation itself but also inside the home.
Door and Window Operation: As your foundation fails to hold the structure in place, your house will bend and twist. This will cause doors and windows to stick and jam.
Use of Space: Sometimes you can lose the use of your space because of foundation failure. That's not what you paid for when you bought your home!
A Safer Home: It's unusual, but disasters like foundations collapsing, chunks of brick veneer falling off the house, and other serious safety hazards do emerge.
Keep Pests Away: Insects and animals can get into your home through cracks in the foundation, becoming unwanted and uninvited guests.
Call us For A Free Foundation Repair Estimate & Inspection!
Omni Basement Systems would like to send one of our representatives to your home to help you decide on the best services and products for your home.
We would like to offer you a FREE foundation repair quote for your home. Once you've decided what option will work best, your representative will write a proposal and establish a price for the repair.
We proudly serve the Ontario province, including Hamilton, Oakville, Burlington, and many areas nearby.
Looking for a price? Get a no cost, no obligation free estimate.